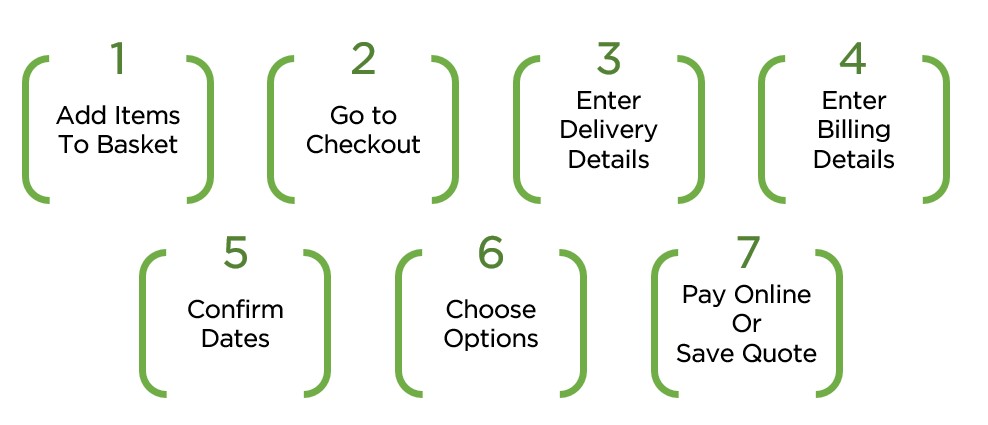 We understand how it is now more important than ever to get value for money. Times are tight and budgetary constraints are very much a factor in planning any event. For many people and businesses planning events, shopping around for quotes is a necessity.
At Expo Hire, we have tried our hardest to make getting quotes the least painless experience possible. We've all been in that situation where we have had to make calls, chase emails and understand the stress of waiting for information. With this in mind, we've made it easy to build a quote online without having to make one call or send one email.
All of our stock availability can be found online. Our product pages will match up the required numbers of those products you require with the dates for your event to confirm that we have the stock available. Our system is live, which means there is no need to call to check – if our system says we have what you need available you can guarantee that is the case.
To build a quote, all you need to do is to add the items you need to your basket. All of our stock items are priced online for a standard three day hire period, with extended hire charges shown if items are needed for a longer period of time.
When you have decided on all the hire equipment you need, you will need to go to the checkout to give us final details so the website can properly build a quote for you. To be able to give you an accurate quote with correct delivery costs, we will need to confirm the delivery address and the dates you require for delivery and collection.
Once all your details are entered, you can then get an indicative quote emailed to you. Because our stock and logistic systems are live, we cannot hold or guarantee stock until payment is made.