Our outdoor catering equipment hire is perfect for any event or occasion where food is being cooked and served in the open.
Having the right kind of catering equipment is vital if you're cooking outdoors at your event or occasion, and we're here to make it easy for you to find what you need.
What do I need to know before I order Outdoor Catering Hire
The most important thing a customer needs to know is their power requirements. Outdoor cooking equipment often needs a great deal of power, and while electric ovens and cookers do a good job inside, they're not designed to work on either generators or extension leads. We recommend using LPG powered equipment when cooking outside, as LPG offers much more power and is designed to be used outdoors.
However, we do have some outdoor catering hire products that are electrical like our hot dog steamer and popcorn cart. We recommend checking what power output you have available before hiring as it's possible these can trip a supply that isn't set up to handle it.
What about delivery of Outdoor Catering Hire?
At Expo Hire UK, we stock, supply and hire LPG equipment for events and exhibitions to all major venues across the country. All of our equipment is supplied with a hose and regulator, enabling you to connect them directly to the standard bayonet fitting on your LPG gas cylinder. If you are not comfortable connecting the gas appliance, please consult a certified gas engineer as our delivery team will be unable to connect or set up any equipment for you.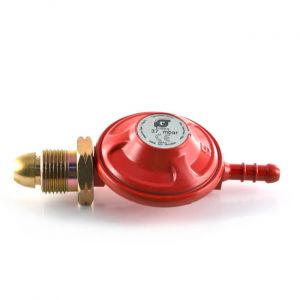 When ordering from Expo Hire, you can be sure you'll receive high-quality items that are in good condition. We ensure this by performing a thorough inspection and testing prior to each delivery, along with regular testing and certification from a Gas Safe engineer (evidence of this can be provided upon request, once your order has been confirmed). So, look no further than Expo Hire UK.
At Expo Hire, we supply and deliver electrical equipment for hire to major venues across the country. Before delivery, we clean, scrutinize, and PAT Test every device, and each item will be labeled with the date passed to demonstrate their compliance with the regulations, which should keep even the most officious safety inspector happy.
Please be aware: Our electrical offerings come equipped with a standard UK three-pin plug. We also recommend that you check the capacity of your venue's wiring circuit to prevent any potential overloading.
No need to worry about security deposits
There's no need to worry about a damage deposit when placing an event hire order with Expo Hire. Instead, we run a free minor damage waiver scheme to cover minor damage or loss, so you don't need to worry if you break the odd glass or plate. We do charge for excessive or negligent loss or damage at 10x the hire price. Please check our terms and conditions for full details.
How delivery and collection works
Working out delivery costs is easy with Expo Hire; simply use our carriage calculator to find which of our branches is near to you. Tap your postcode in and it will confirm not only whether we cover that postcode or not, but also which of our 11 branches is closest to you and the cost for delivery from that branch, as well as the list of possible extra charges.
Once you have filled your basket and confirmed your delivery dates and postcode in the checkout, we will show you an itemised cost for delivery so you know exactly what you're paying for before you place your order.
Want to know when your delivery is coming? You can track your driver using our real time maps on the day of delivery and collection. Simply enter your postcode and order number into our order tracking page and find out when our driver will be with you. You can also use the link we send you by automated text.
Pay just 25% deposit when placing large orders in advance
Planning a big event in the future? At Expo Hire we can help you secure your event hire booking quickly without it costing the Earth. If your hire charge is over £500, you can now book your hire equipment with just a 25% deposit, paying the remainder up to 28 days prior to delivery. All you need to do is select the deposit option when checking out. Full details are available in our terms and conditions.