Make the most of the British weather with our garden party hire - perfect for those long summer evenings before the sun goes down.
Warm days and comfortably cool evenings are made for entertaining outside. Utilize your outdoor space whether a cottage-style garden or small backyard with our range of garden party hire.
Cooking at your garden party? We have everything you need!
Warm spring evenings and lazy summer days are the perfect time for eating outdoors. A small garden party can get away with a standard bbq set but for commercial situations a much bigger option is needed.
Our barbecues for hire have been selected with large events in mind and can feed literally hundreds of guests without an issue. The Cinders barbecue is an industry standard, featuring two cooking areas which means cooking vegetarian food and meat at the same time is possible. We also stock gas bottles and wrenches so customers can be sure they have everything they need to get grilling.
What precautions can we take for our garden party if it rains?
Whether it's for a pop up street food stall or to store equipment at an outdoor event, our gazebos for hire can do the job for you. Particularly useful in the summer months, gazebos are an attractive solution for fetes and fayres alike.
We offer gazebos in two sizes, offering flexibility depending on the footprint available for use. All gazebos are shipped with three sidewalls and weights, so there is no need to worry about sourcing additional components.
Unlike regular gazebos used in garden parties, our gazebos are made for commercial usage, with a more durable covering and sturdy poles. They're also incredibly easy to erect – simply telescope the frame apart until it reaches full size, extend the legs and then put the cover on top.
How can I keep guests at my garden party warm?
Keeping outdoor spaces warm can be a challenge in the Great British climate. Our patio heaters for hire are a great solution to ensuring that your guests can sit in comfort outdoors whether it's a lazy summer evening, a brisk autumnal day or a fresh spring afternoon.
We have two kinds of outdoor heater hire available; gas and electric. Electric patio heaters are great for focused heat on specific enclosed areas where there is a good power connection, while gas patio heaters are better for open areas which require heat to be radiated throughout the space.
We've sourced the best LPG patio heaters for hire to ensure that they are easy to start, reliable and fuel efficient. We also supply 13kg LPG bottles so that you don't need to worry about getting hold of fuel.
For those with huge spaces to heat, our space heaters for hire are perfect. These are a more industrial version of a patio heater, and are capable of heating large spaces for long periods of time.
Hire electrical and LPG items from Expo Hire with confidence
At Expo Hire, we supply and deliver electrical equipment for hire to major venues across the country. Before delivery, we clean, scrutinize, and PAT Test every device, and each item will be labeled with the date passed to demonstrate their compliance with the regulations, which should keep even the most officious safety inspector happy.
Please be aware: Our electrical offerings come equipped with a standard UK three-pin plug. We also recommend that you check the capacity of your venue's wiring circuit to prevent any potential overloading.
At Expo Hire UK, we stock, supply and hire LPG equipment for events and exhibitions to all major venues across the country. All of our equipment is supplied with a hose and regulator, enabling you to connect them directly to the standard bayonet fitting on your LPG gas cylinder. If you are not comfortable connecting the gas appliance, please consult a certified gas engineer as our delivery team will be unable to connect or set up any equipment for you.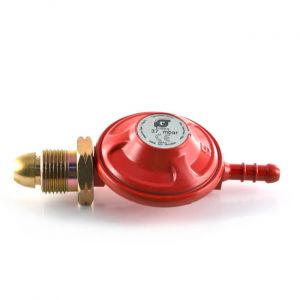 When ordering from Expo Hire, you can be sure you'll receive high-quality items that are in good condition. We ensure this by performing a thorough inspection and testing prior to each delivery, along with regular testing and certification from a Gas Safe engineer (evidence of this can be provided upon request, once your order has been confirmed). So, look no further than Expo Hire UK.
How does delivery of garden party hire work?
Working out delivery costs is easy with Expo Hire; simply use our carriage calculator to find which of our branches is near to you. Tap your postcode in and it will confirm not only whether we cover that postcode or not, but also which of our 11 branches is closest to you and the cost for delivery from that branch, as well as the list of possible extra charges.
Once you have filled your basket and confirmed your delivery dates and postcode in the checkout, we will show you an itemised cost for delivery so you know exactly what you're paying for before you place your order.
Want to know when your delivery is coming? You can track your driver using our real time maps on the day of delivery and collection. Simply enter your postcode and order number into our order tracking page and find out when our driver will be with you. You can also use the link we send you by automated text.