Product Description
This pop up gazebo for rent is a great product for regular use in a commercial setting and is ideal for those who want a strong, sturdy pop up gazebo. The frame features an innovative concertina design that makes it super fast and easy to erect by four people - one on each corner. Simply pull at both ends and the frame folds out to create a sturdy and reliable gazebo, perfect for commercial and domestic use.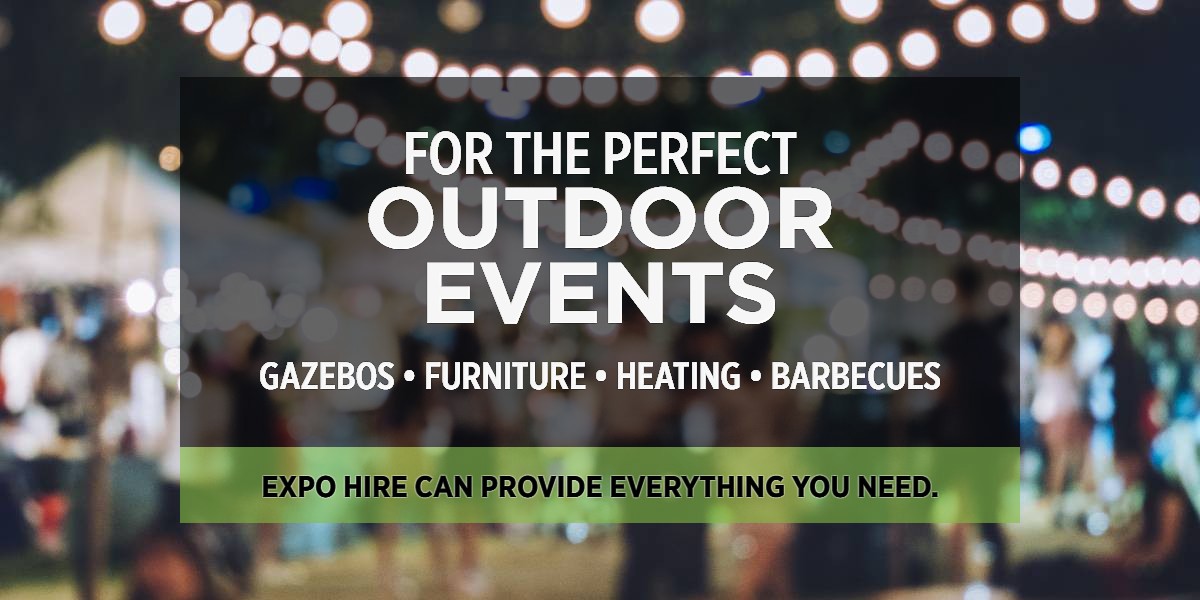 We rent this gazebo with sides for hire for events and occasions at venues throughout the whole of the country. It's worth noting that this gazebo is made to commercial specifications and is much stronger than a garden gazebo for hire you might find on sale cheaply elsewhere. They are designed to be long lasting and hard wearing and thus are not suitable for use in formal settings or where style over function is important.
Please note that gazebos must be secured in windy conditions - either by pegging into the ground or by use of leg weights. If the weather becomes too windy, these gazebos must be lowered immediately. Never leave them up unattended for extended periods.
While these are large gazebos for hire, they are not marquees and should not be seen as such.
Our gazebos come with four side panels as standard, along with a 12.5kg weight for each corner.
Find out more about Gazebo Hire from Expo Hire
Whether it's for a pop up street food stall or to store equipment at an outdoor event, our gazebos for hire can do the job for you. Particularly useful in the summer months, gazebos are an attractive solution for fetes and fayres alike.
We offer gazebos in two sizes, offering flexibility depending on the footprint available for use. All gazebos are shipped with three sidewalls and weights, so there is no need to worry about sourcing additional components.
Unlike regular gazebos used in garden parties, our gazebos are made for commercial usage, with a more durable covering and sturdy poles. They're also incredibly easy to erect – simply telescope the frame apart until it reaches full size, extend the legs and then put the cover on top.
How does delivery of Gazebo Hire work?
Working out delivery costs is easy with Expo Hire; simply use our carriage calculator to find which of our branches is near to you. Tap your postcode in and it will confirm not only whether we cover that postcode or not, but also which of our 11 branches is closest to you and the cost for delivery from that branch, as well as the list of possible extra charges.
Once you have filled your basket and confirmed your delivery dates and postcode in the checkout, we will show you an itemised cost for delivery so you know exactly what you're paying for before you place your order.
Want to know when your delivery is coming? You can track your driver using our real time maps on the day of delivery and collection. Simply enter your postcode and order number into our order tracking page and find out when our driver will be with you. You can also use the link we send you by automated text.
Customer Reviews
★★★★★
K P, Leicester - August 2022
★★★★★
H C, - June 2022
★★★★★
M H, Worcester - April 2022
★★★★★
M S, Brockenhurst - April 2022
★★★★★
S K, London - February 2022
★★★★★
D I, Sale - February 2022