If you're a professional caterer, then you'll want to know how we can help provide you with kitchen equipment hire. We work with caterers throughout the country.
Life can be stressful enough as a professional caterer. From dealing with suppliers of food to demanding customers, there is always something to sort out. Luckily, kitchen equipment doesn't have to be a problem with catering equipment hire from Expo Hire.
How can we help caterers with kitchen equipment hire?
We've tried to make hiring kitchen equipment hire easy as possible to take the pressure off. All of our products are listed online complete with pricing and availability so there is no need to go back and forth getting quotes etc.
As you'd expect from a large event hire supplier, we have a huge range of catering equipment available, both LPG and Electrical. We use industry standard names like Blue Seal Turbofan Ovens, Thor Fryers and Cinders barbecues for reliability so you don't need to worry. We also stock preparation tables and accessories, along with hygiene items like sinks and handwash units.
We also stock a wide range of cutlery, crockery and glassware to cover any table settings we can think of.
What certification does Expo Hire offer for LPG catering equipment hire?
At Expo Hire UK, we stock, supply and hire LPG equipment for events and exhibitions to all major venues across the country. All of our equipment is supplied with a hose and regulator, enabling you to connect them directly to the standard bayonet fitting on your LPG gas cylinder. If you are not comfortable connecting the gas appliance, please consult a certified gas engineer as our delivery team will be unable to connect or set up any equipment for you.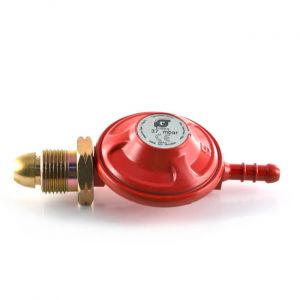 When ordering from Expo Hire, you can be sure you'll receive high-quality items that are in good condition. We ensure this by performing a thorough inspection and testing prior to each delivery, along with regular testing and certification from a Gas Safe engineer (evidence of this can be provided upon request, once your order has been confirmed). So, look no further than Expo Hire UK.
Minor Damage Waiver
Free
Don't stress over a broken plate
Delivery & Collection
From £20.00
Transparent upfront pricing
Pay Only
25% Deposit
Orders over £500 in advance
Build Your
Quote Online
Live prices & availability
How does Expo Hire take the stress out of delivery?
One of the major bugbears for anyone involved with organising an event can be ensuring equipment and furniture arrives on time. We know how the days leading up to an event can be stressful and can appreciate that chasing a delivery time is one of the last things anyone wants to do.
Uniquely in the event hire industry, we have made it possible for our customers to track their delivery. Simply enter the order number and postcode on our order tracking page and you can see on the map where our driver is and how long it will take for him to get to you.
In addition to this, we send out automated text messages on the day of delivery and collection which confirm your place in our delivery schedule along with a personalised link to our order tracking page, allowing you to find our your delivery status even when away from your computer.
Can I pay a deposit for a large catering equipment hire order?
The last few years has taught everyone in the hospitality industry just how easily a lack of cashflow can cause problems, making many event organisers and venue owners much warier about how they budget for events.
We understand this well too and have introduced a deposit scheme to reward those event organisers who plan their events early. The deposit scheme allows any event organiser to pay just a 25% deposit on their order, with the remainder due 28 days before delivery.
There's no application form or quote needed; our clever website checkout will automatically offer this option provided the order value total is over £500 and the delivery date is more than a month away. Full details of this can be found in our terms and conditions.