Are you party planners? Find out how we can help you with furniture hire, glasses and everything else you need for your party
Everybody loves a party. However, not so many people love putting them together. It requires a good grasp of creativity, logistics and hospitality to put together the best shindig. We offer all kinds of hire products for party planners out there, whether it's a full-scale blowout or a little get together.
What furniture hire can we offer party planners?
The more guests coming to a party, the more likely it is that furniture that is going to be needed. Getting the right table hire and chair hire for your party can make the difference and ensure your guests can relax and enjoy the celebrations.
Our tables for hire come in different shapes and sizes and the style of the party will affect which type of table is the best fit. For intimate gatherings where people are relaxing on sofas, our coffee tables provide a low space for drinks and snacks, while bar-style affairs where people will stand around with their drinks are best off with poseur tables. In the middle are our banqueting tables which as the name suggests are perfect for parties where meals are being served.
As you'd expect, we also stock a wide range of chairs for hire. Like our tables, these range in shape and size to match the style of party that is being held. We carry large stocks of everything from sofas to bar stools, as well as chiavari chairs and other kinds of banqueting furniture.
/For many people Christmas is the highlight of the social calendar; a time to get together with friends and family and celebrate with food, drinks and presents. We're here to make your festive season easier whether you need extra furniture and linen hire for your dinner, crockery and cutlery for a banquet or even glassware for a party.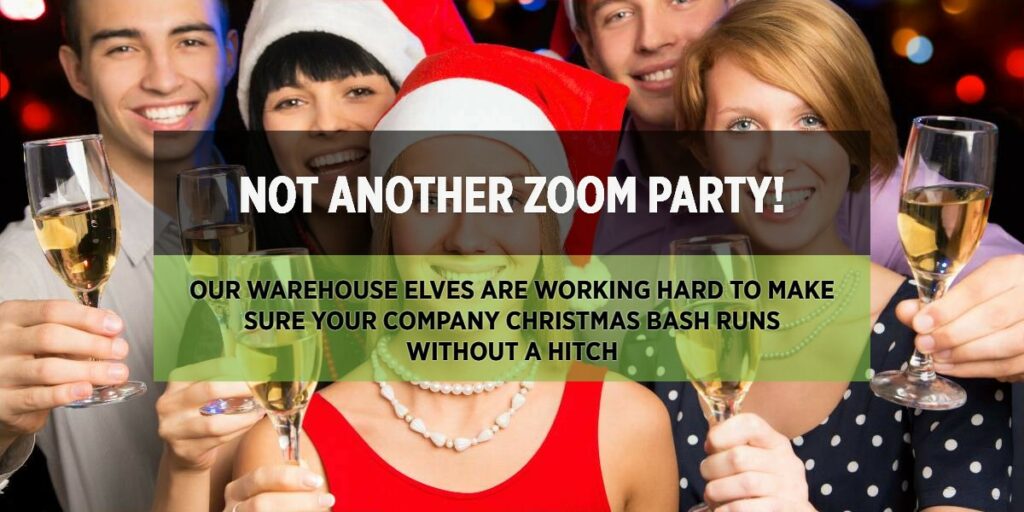 How can we help party planners with catering equipment hire?
Serving food at a party doesn't need to be a stress to plan. Whether it's catering equipment hire to kit out a kitchen space or crockery, cutlery and glassware to serve it Expo Hire can help you.
We have a wide selection of kitchen hire on offer at prices that are difficult to beat. There are both electrical kitchen hire which is best for indoor setups as well as LPG catering equipment which is better for outdoor kitchens available, with all availability and pricing shown online. Booking is as simple as adding items to the cart and checking out without any need for time-consuming chasing of quotes.
We source our catering equipment hire products from industry standard suppliers to ensure you get the most reliable ovens, fryers and hot cupboards for hire possible. All of our products are tested prior to dispatch with certification available if required.
How does delivery work for party planners?
One of the major bugbears for anyone involved with organising an event can be ensuring equipment and furniture arrives on time. We know how the days leading up to an event can be stressful and can appreciate that chasing a delivery time is one of the last things anyone wants to do.
Uniquely in the event hire industry, we have made it possible for our customers to track their delivery. Simply enter the order number and postcode on our order tracking page and you can see on the map where our driver is and how long it will take for him to get to you.
In addition to this, we send out automated text messages on the day of delivery and collection which confirm your place in our delivery schedule along with a personalised link to our order tracking page, allowing you to find our your delivery status even when away from your computer.
Pay just 25% deposit when booking large party hire orders
The last few years has taught everyone in the hospitality industry just how easily a lack of cashflow can cause problems, making many event organisers and venue owners much warier about how they budget for events.
We understand this well too and have introduced a deposit scheme to reward those event organisers who plan their events early. The deposit scheme allows any event organiser to pay just a 25% deposit on their order, with the remainder due 28 days before delivery.
There's no application form or quote needed; our clever website checkout will automatically offer this option provided the order value total is over £500 and the delivery date is more than a month away. Full details of this can be found in our terms and conditions.