Warm your guests up with our range of heating hire, delivered throughout the United Kingdom. We stock both LPG and electric heaters to give you the best choice possible.
Patio Heater Hire is a key product for any event where guests need to be kept warm. Our range of outdoor patio heaters for hire have been chosen not only for the way they look, but for their ease of use and their durability.
Outdoor gas patio heaters work best in smaller enclosed spaces of up to 10 square metres. They work by radiating heat, which is reflected downwards and outwards from the burner by the aluminium "hat" which sits on top of the heater. As the heat radiates in all directions from the burner, it's best to be able to position the patio heater in the middle of the area you want to keep warm.
What kinds of heating hire are available?
Keeping outdoor spaces warm can be a challenge in the Great British climate. Our patio heaters for hire are a great solution to ensuring that your guests can sit in comfort outdoors whether it's a lazy summer evening, a brisk autumnal day or a fresh spring afternoon.
We have two kinds of outdoor heater hire available; gas and electric. Electric patio heaters are great for focused heat on specific enclosed areas where there is a good power connection, while gas patio heaters are better for open areas which require heat to be radiated throughout the space.
We've sourced the best LPG patio heaters for hire to ensure that they are easy to start, reliable and fuel efficient. We also supply 13kg LPG bottles so that you don't need to worry about getting hold of fuel.
For those with huge spaces to heat, our space heaters for hire are perfect. These are a more industrial version of a patio heater, and are capable of heating large spaces for long periods of time.
If you fancy an open fire, then our fire pits are great to do so safely without needing to dig a firepit into the ground.
What safety information do I need to know?
At Expo Hire UK, we stock, supply and hire LPG equipment for events and exhibitions to all major venues across the country. All of our equipment is supplied with a hose and regulator, enabling you to connect them directly to the standard bayonet fitting on your LPG gas cylinder. If you are not comfortable connecting the gas appliance, please consult a certified gas engineer as our delivery team will be unable to connect or set up any equipment for you.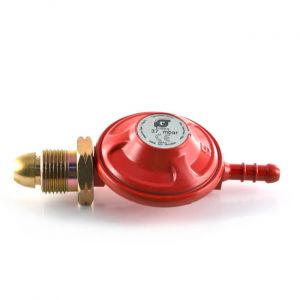 When ordering from Expo Hire, you can be sure you'll receive high-quality items that are in good condition. We ensure this by performing a thorough inspection and testing prior to each delivery, along with regular testing and certification from a Gas Safe engineer (evidence of this can be provided upon request, once your order has been confirmed). So, look no further than Expo Hire UK.
No need to worry about security deposits
There's no need to worry about a damage deposit when placing an event hire order with Expo Hire. Instead, we run a free minor damage waiver scheme to cover minor damage or loss, so you don't need to worry if you break the odd glass or plate. We do charge for excessive or negligent loss or damage at 10x the hire price. Please check our terms and conditions for full details.
How delivery and collection works
Working out delivery costs is easy with Expo Hire; simply use our carriage calculator to find which of our branches is near to you. Tap your postcode in and it will confirm not only whether we cover that postcode or not, but also which of our 11 branches is closest to you and the cost for delivery from that branch, as well as the list of possible extra charges.
Once you have filled your basket and confirmed your delivery dates and postcode in the checkout, we will show you an itemised cost for delivery so you know exactly what you're paying for before you place your order.
Want to know when your delivery is coming? You can track your driver using our real time maps on the day of delivery and collection. Simply enter your postcode and order number into our order tracking page and find out when our driver will be with you. You can also use the link we send you by automated text.
Pay just 25% deposit when placing large orders in advance
Planning a big event in the future? At Expo Hire we can help you secure your event hire booking quickly without it costing the Earth. If your hire charge is over £500, you can now book your hire equipment with just a 25% deposit, paying the remainder up to 28 days prior to delivery. All you need to do is select the deposit option when checking out. Full details are available in our terms and conditions.