Whether it's a pop up kitchen outside or a temporary kitchen as cover for a breakdown inside, Expo Hire can help you. We have a large stock of the best kitchen hire available for indoor and outdoor kitchens.
Our website shows all pricing and availability, and will factor in discounted rates for longer term hire periods when dates are entered into the product page.
What catering equipment hire is best for my indoor temporary kitchen?
When it comes to indoor temporary kitchens, the best kind of catering equipment to use is equipment which is powered by electricity. All of our electrical catering equipment for hire comes with a standard three pin plug, allowing for ease of use.
Our Blue Seal turbofan ovens are perfect for any indoor kitchen where baking, roasting or grilling food is required, while our hot holding cupboards are perfect for holding foods at temperature prior to serving. Both are designed to be used in kitchens where space is at a premium and can be quickly set up and running. We also stock commercial microwave ovens, griddles and induction hobs for cooking food, along with specialist equipment like chip scuttles and rice cookers.
We offer a selection of gastro fridges and freezers for chilling and freezing food which are designed specifically for use with gastro trays. Our counter fridges with integrated work surfaces offer another option for indoor kitchens with minimal space to get maximal usage.
At Expo Hire, we supply and deliver electrical equipment for hire to all major venues across the country. Prior to delivery, we thoroughly clean, inspect and PAT test all appliances, and evidence of this can be provided if needed. Please Note: Our electric products are fitted with a standard three-pin UK plug. You may also need to check the limitation of the wiring circuit at your venue, to ensure it will not become overloaded.
How can Expo Hire help me with catering equipment hire for my outdoor temporary kitchen?
From our long experience of supplying temporary outdoor kitchens we know that power can be an issue. Electrical kitchen equipment hire such as ovens require large amounts of power which can trip generators and extension cords, which means that LPG is the way to go for an outdoor setup.
When it comes to cooking outdoors, it's hard to go wrong with our six burner LPG ovens. These range-style cookers offer six powerful burners on the stove top as well as a large internal oven space, making it the ideal workhorse for any temporary outdoor kitchen setup. For those looking for something a little simpler, our single and double gas burners offer huge amounts of cooking power in a minimal amount of space.
We also stock specialist LPG equipment such as fryers and barbecues, which are particularly popular for outdoor kitchens offering a more streetfood-style offering. Our Thor LPG fryers have an exceptional 20L capacity while our industry-standard Cinders barbecues can feed 200 people at a sitting from it's dual cooking areas.
Do you need to order gas?
All of our LPG equipment is supplied without gas bottles. Please order separately if you need them
13kg LPG Bottles are suitable for patio heaters
19kg LPG Bottles are suitable for all other LPG equipment we stock
30mm wrench required to attach bottles to equipment - can also be hired separately
If using your own gas bottle, please make sure the connector is compatible. We use a standard bayonet fitting on all of our LPG products.
If unsure about connecting bottles to equipment utilise a Gas Safe Engineer
Order equipment from Expo Hire with confidence
At Expo Hire UK, we stock, supply and hire LPG equipment for events and exhibitions to all major venues across the country. All of our equipment is supplied with a hose and regulator, enabling you to connect them directly to the standard bayonet fitting on your LPG gas cylinder. If you are not comfortable connecting the gas appliance, please consult a certified gas engineer as our delivery team will be unable to connect or set up any equipment for you.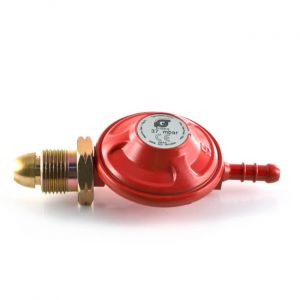 When ordering from Expo Hire, you can be sure you'll receive high-quality items that are in good condition. We ensure this by performing a thorough inspection and testing prior to each delivery, along with regular testing and certification from a Gas Safe engineer (evidence of this can be provided upon request, once your order has been confirmed). So, look no further than Expo Hire UK.
How does delivery of temporary kitchen hire work?
Working out delivery costs is easy with Expo Hire; simply use our carriage calculator to find which of our branches is near to you. Tap your postcode in and it will confirm not only whether we cover that postcode or not, but also which of our 11 branches is closest to you and the cost for delivery from that branch, as well as the list of possible extra charges.
Once you have filled your basket and confirmed your delivery dates and postcode in the checkout, we will show you an itemised cost for delivery so you know exactly what you're paying for before you place your order.
Want to know when your delivery is coming? You can track your driver using our real time maps on the day of delivery and collection. Simply enter your postcode and order number into our order tracking page and find out when our driver will be with you. You can also use the link we send you by automated text.